Old Dairy and Palings
Jump to navigation
Jump to search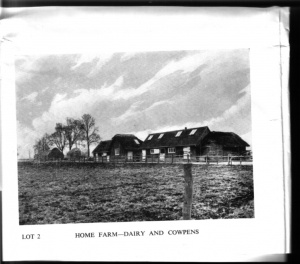 Any mention of "The Old Dairy" a few years ago would produce an explosion from the Old Timers. "You mean the Cow Pens!" The cows belonging to The Manor were milked there, but the milk was then carried to the dairy at the back of The Manor to be cooled and put into containers. "Left-overs" were put in churns and placed on a stand on the village green ready for collection.
After standing empty and unused for many years, the Old Dairy towards the end of last Century, was leased out for a Government Scheme to train those unemployed, in the skill of restoring old farm machinery. An open invitation was given to the village to call anytime to see the work. People were encouraged to bring fallen apples to be turned into cider there. A herb garden with fruit trees was laid out with encouragement from Mrs. West. A small patch of field was sown with corn. And it was a delight to go and witness the crop being harvested with an old tractor and binder.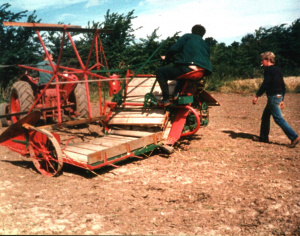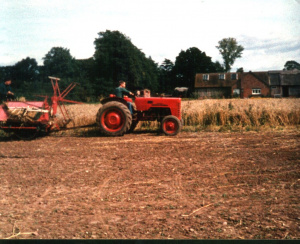 As for "Palings" that, in the 1980's was still being referred to as "the kitchen garden", and rumour at that time said that Mrs. Rees-Mogg had selected it as a suitable extension for the Churchyard.
The house was first called "Norreys" named after the Architect and owner. When the Norreys left, the Pybus' moved in with their family. On the day they too left, Ann Pybus was very touched when Mrs. Len Salmon hobbled on her sticks along the road to say goodbye to her.
The Whitesides moved in, and suddenly the house was alive with childrens' noise, and the drive littered with bikes, wellington boots and one beautiful labrador called "Murray". The childrens' noise has now been replaced by drum beats from the garage. The bike and wellington boots have gone – and Willow has taken the place of Murray - sleeping on the doorstep, even in the rain, just as Murray did!