Main Page
Jump to navigation
Jump to search
The Mill | Clifford Manor | Rectory | Church | The Square | School | Recreation Ground | Hall | Club | Pub | Red Hill House | The Nashes
Around the Church | Main Street | Farms | Outskirts
Origins of the Village | Village Life | Village Paths | Wells in the Parish
Introduction from Avril Salmon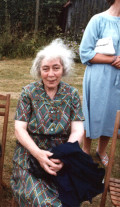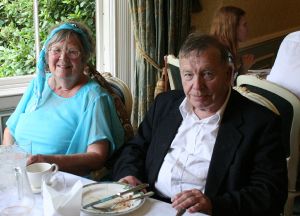 I feel that the articles I have written on this website are memorials. Gravestones are beautiful memorials, especially when they are covered in moss and lichen, but they bear only the name and date – nothing more. What I have enjoyed so much in my writing, is finding out, not particularly what the people of yesteryear looked like or wore, but how they triumphed with a simple faith over hardship, poverty and tragedy. Kath Radbourne was one whose faith shone with great beauty – faith in a God who knew best because He was 'our Father which art in Heaven'. And there were many others – often people whom Kath described to me. It is a testimony that can quite profoundly affect many people.
I also came to realise how busy our village street was. It was very rare to go out into the street and see no-one! All the way along the village street there was activity; carpenters and undertakers at work in their open doors; cows being driven along the road for milking; horses being shod; shoes being mended, and children playing, housewives talking on the way to the village shop, the school bell ringing and children hurrying to school and later in the day, running home after school.
And there was the Church – well attended, for practically every family felt that it was the right and proper thing to do on the Sabbath. There were the traditions of the Church strongly upheld – including the Rogation Service, when the Choir and congregation said prayers over the fields, the village school and shop, and all the industries in the village.
They would file past the windows of the cottages facing the village street on the way back to Church, imploring God to "have mercy upon us miserable sinners."
There was the tolling of the bell for those who died, a certain number tolled for an adult, and a smaller number for that of a child. Then there were the village traditions......but I have said enough. Why not browse and see for yourself!