Tenants at No 25
Jump to navigation
Jump to search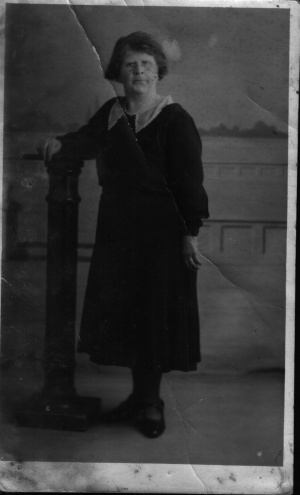 Granny Robbins (Annie Marguerita) moved to No 25 from Pear Tree Cottage. Having mothered 13 children, she was living on her own when she moved in. Mrs. Rees-Mogg needed Pear Tree Cottage for a younger family. Granny Robbins was a delightful person. Though extremely deaf, and having to lip read, she loved socialising; visiting the Pub quite regularly to have a drink and a fag! No-one banging on the door was left standing on the doorstep. They were straightway invited in and made to feel welcome. Members of the family were always calling, and she often had grandchildren staying with her. Keith, the oldest child of her son, George, was especially dear to her. In fact, he spent more time with her than his own family; always being supplied by his Granny with a large hunk of bread almost dripping with jam.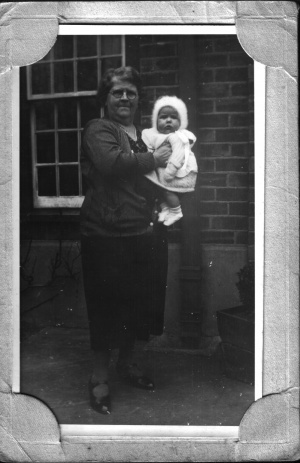 Granny was a real down-to-earth person. When old age brought on debilitating weaknesses, she treated them all with a sense of humour. One of her quotes was:-

Let thy wind free where'ere thee be
For holding one was the death of me
said with a twinkle in her eye, showing that nothing could get her down.
When she died on 12th May 1964, her grandson Mick moved in with his wife Edna, and they lived there until the old barn was turned into flats. Mick and Edna moved out of No. 25 – a very tiny cottage – and into a much larger place in one of the Barn flats. No 25 was then sold to a Miss Adcock and then sold to Ken and Roz Whittam (later Whiteside) who owned No 24 and the two cottages were made into one.